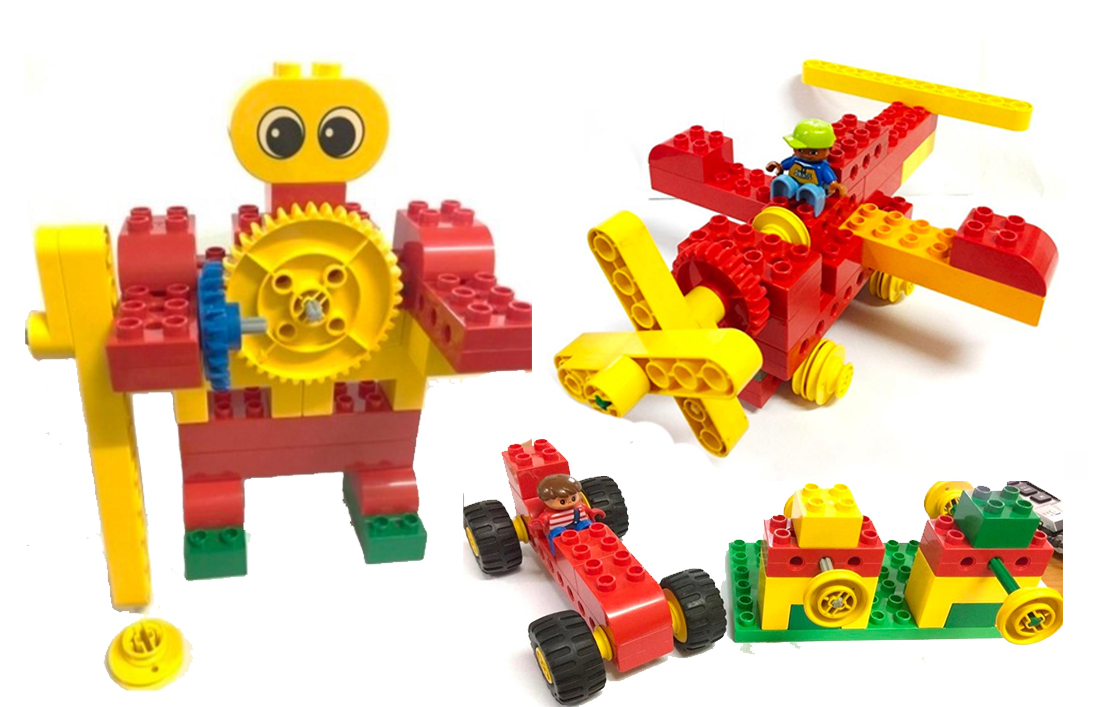 LEGO DUPLO
(for 3 year-old kids)
Learn basic engineering for kids. Through educational Lego (Lego Duplo) suitable for young children to see the design of things. as clear as real Train children to develop small and large muscles, imagination, relational dimensions, learn about colors. Geometric dimensions, counting, and practicing critical thinking from problems. The content of the course will be related to pulleys, beams, shafts, gears in various forms, balance, pressure, resistance and others. Classes will be themed. to make interesting excited for children Each month, the theme of the study is constantly changing. to achieve novelty and diversity of learning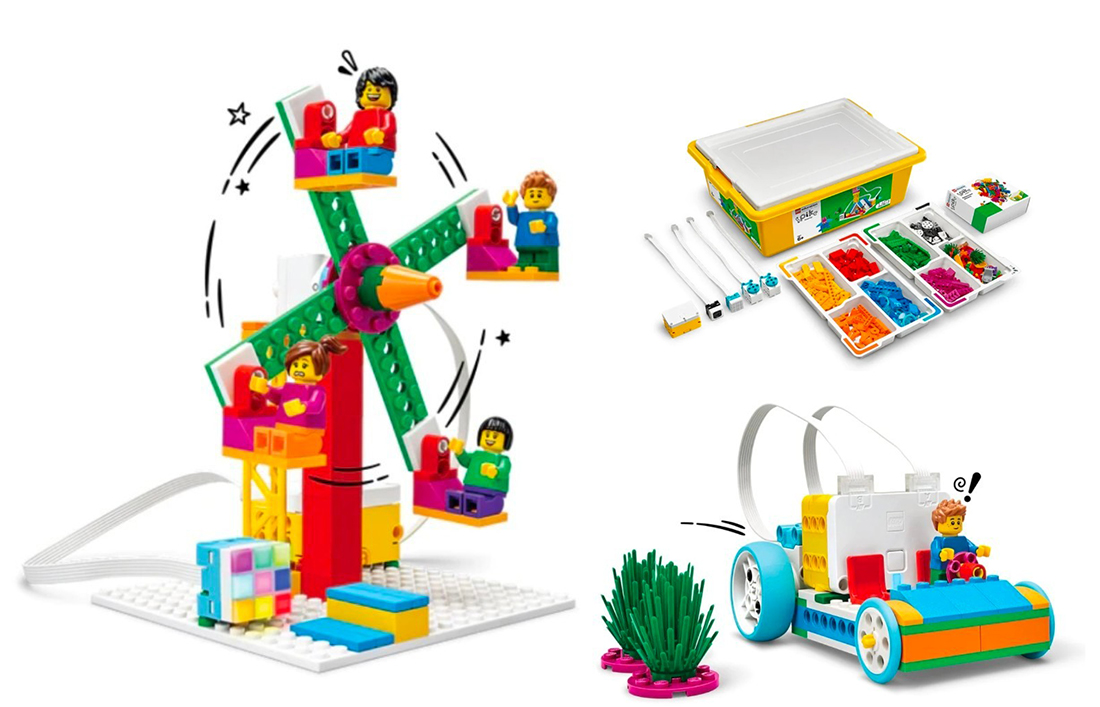 (for 4-6 year-old kids)
Besides basic engineering, kids will learn basic robotic designing and programming in order to control their robots' movements. Easy symbolic figures are applied in programming to ensure the beginners can follow step-by-step.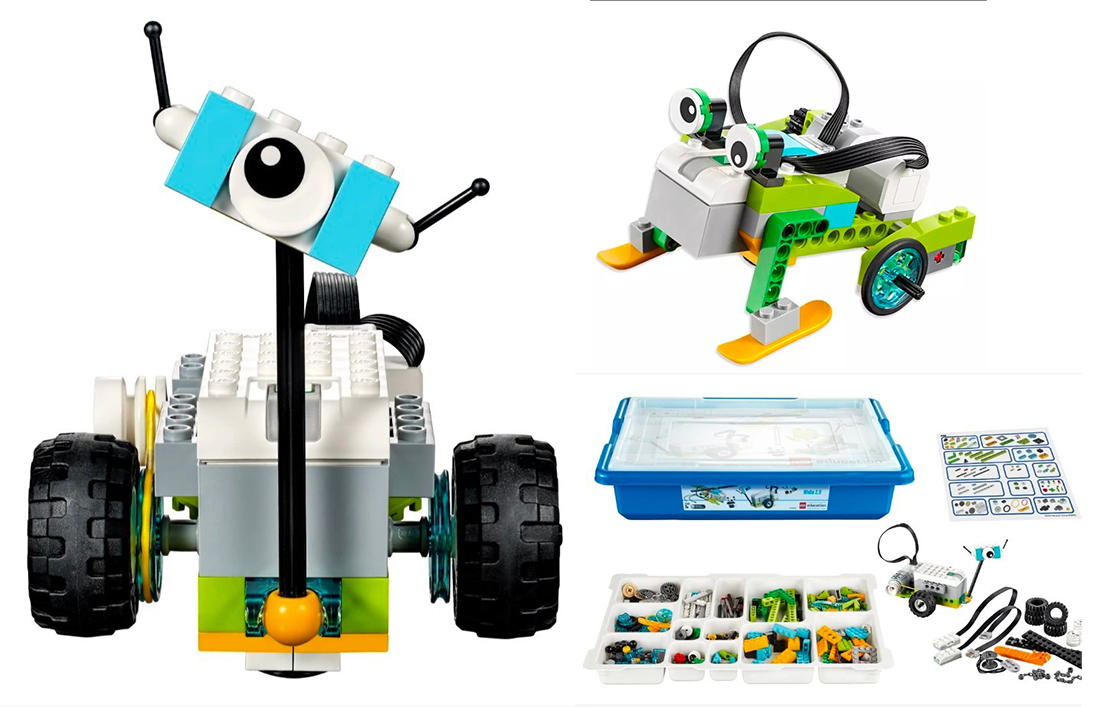 LEGO WEDO PROGRAMMING
(for 4-6 year-old kids)
Learn basic engineering for children through Lego Education (Lego Education) suitable for young children to visualize the design of things. It's clear and realistic. with programming to control the operation via Bluetooth connection by the program that the children Used to write Lego controls that have a visual symbolic function so that children can easily understand and learn. By programming it is associated with logic. Analytical thinking learns movement by using time and sensors to control it. There are many unique designs in each class.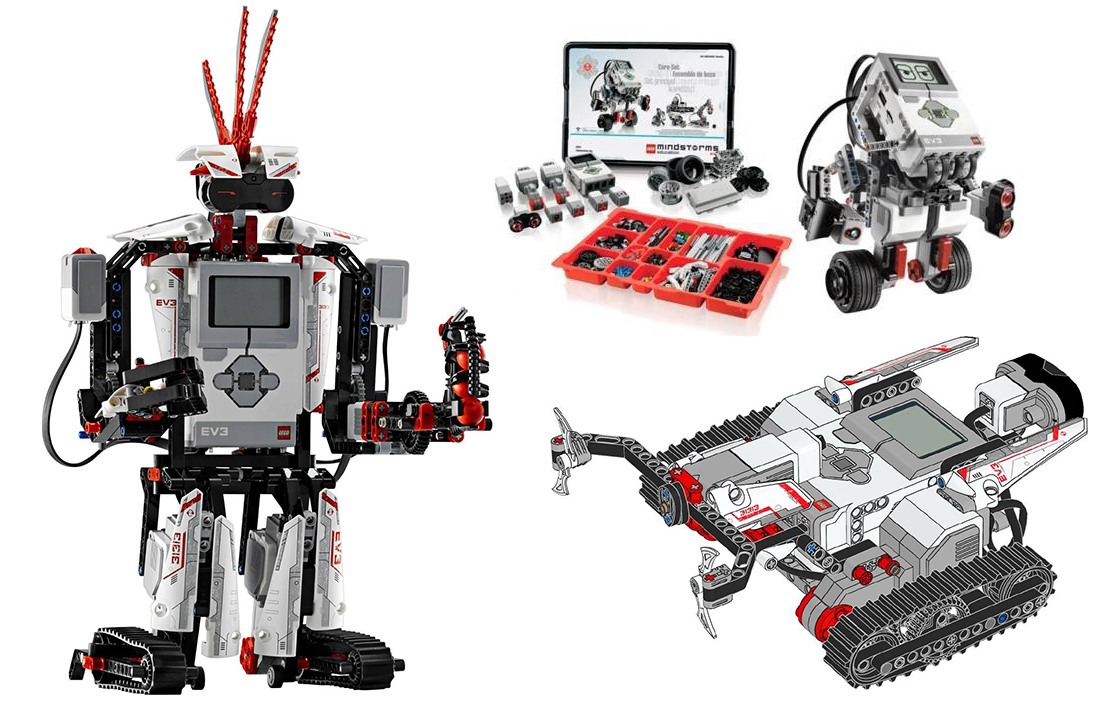 EV3 SCRATCH
(for children 6 years old )
New! With the Large Servo Motor, Medium Servo Motor, Color sensor and modeling scheme in the new Lego Education EV3 robot design, children Learn about how the new Lego Midestrom EV3 software works and how it works with sensors. and applied to various field competition missions more challenging as well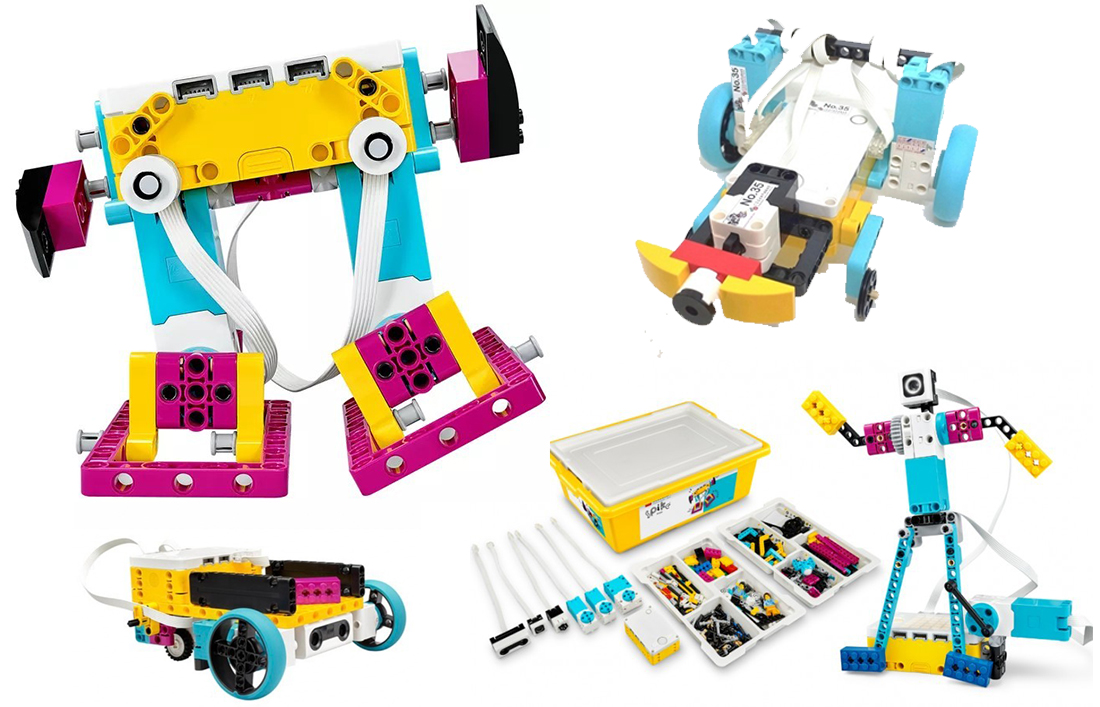 LEGO SPIKE PRIME
(for children 6 years old)
Prime A wide variety of servo motors and sensors are available enable robots to function according to the coded instructions. More complicated tasks will be given to challenge the children and their own built robots.
Benefits from learning with Click Robot
– Basic robotics and coding.
– Integrated STEM learning: Science, Technology Engineering, and Mathematics.
– Team-working and interpersonal relationship skill.
– Problem-solving in logical order.
– Muscle and sensory developments.
– Enhanced concentration on challenging tasks.
– Creativity and imagination practices.
– Spatial relation intelligence.
– Opportunities to participate national and international challenges.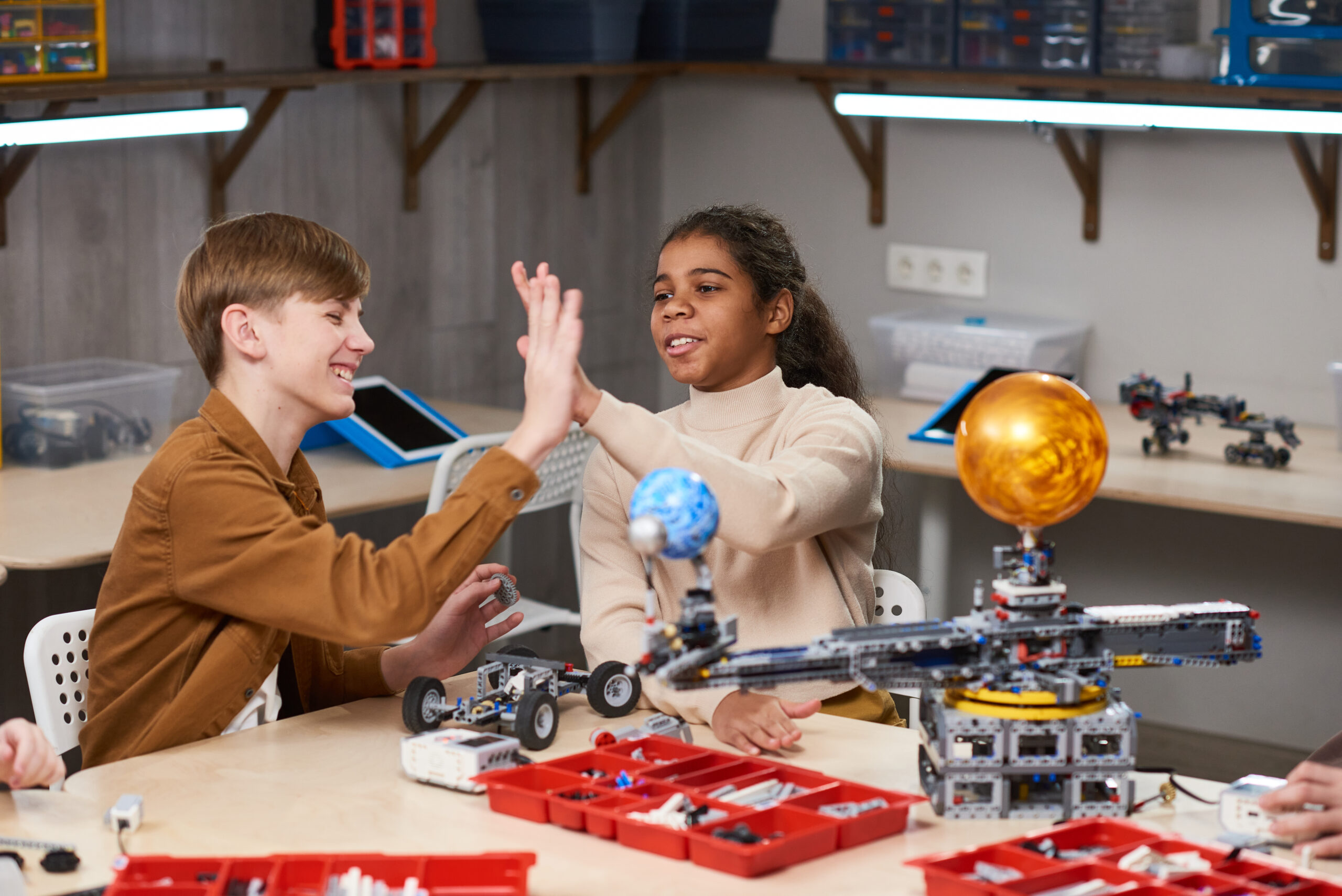 COMPETITIVE TUTORING
(for children 6-18 years old)
Courses for tutoring to participate in competitions in various fields which has a variety of competition fields, such as
1.WRO (World Robot Olympiad): This is a competition for each region. to select representatives of each country to compete internationally which will have representatives of each country alternately hosting the event
2.FLL (First Lego League): It's a new kind of Lego competition. Similar to rally tournaments, collect points, etc. This competition will be held at the national level and developed to compete at the international level as well.